"Christian Ministry God's Way" – October 17th, 2018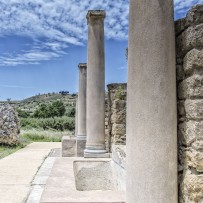 Dear Church Family,
True success is measured over a period of time. Many start out well, but they never attain excellence because they only perform at a high level for a short period of time. This is certainly true of serving others in the name of Jesus.
This Sunday morning we will be examining II Corinthians 6:3-7. The sermon title is "Christian Ministry God's Way." Other verses that will prepare you for the message are Acts 6:3, James 1:2-4, and Ephesians 4:1-3. I am looking forward to another spiritually refreshing Sunday morning together.
May you serve the Lord and others with excellence today and always. God bless you and have a wonderful day!
Because of Him,
Pastor Joe