Wow! Women of the Word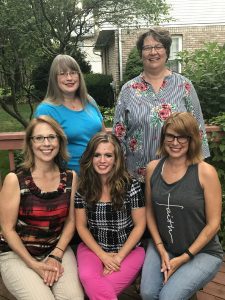 Women of the Word – Wow at Canton GBC – Check us out on Facebook.
Wow! is changing hearts, changing lives, one woman at a time!
Wow! Women of the Word is a women's ministry designed to be Christ-centered, relationship building, relaxing and fun! Jesus is at the center of all of our activities and building genuine friendships is a top priority. We have a regular weekly Wed. night Bible study that begins in early Sept. and ends in mid-May. We host many Wow! events through the school calendar year that provide extra opportunities to learn new skills, serve others in our church and community and just provide time to hang out! If you have any questions, call 330-499-3818 and we will get back to you!
Upcoming Study:
Women of the Word! would like to invite all interested women to our upcoming, 6-week, "Wellness" bible study. Our goal in this study is to deepen our understanding of our value to God and how that might help motivate us to be spiritually and physically fit to serve Him. We will discuss exercise, nutrition, self-control, rest, relieving stress, and renewing our minds. Some of our resources include materials from Turning Point, (Dr. David Jeremiah,) Revive Our Hearts (Nancy DeMoss Woglemuth,) and "Living Fit" by Pastor Ronnie Floyd. Each week we will sample a healthy food, give opportunity to participate in simple exercises & stretches, & have fun encouraging each other along the wellness path. The Bible study begins on Wed., May 22nd, 7pm. will run through Wed., June 26th. Leaders will be Melinda C., Rachel Z. & Ashley H.
Come and learn with your friends at WoW!
This study continues each Wednesday at 7:00pm. Invite a friend…it's Free!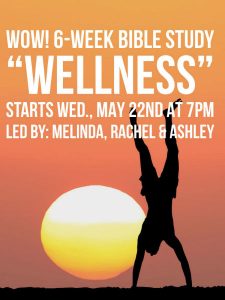 Every Wednesday at 7pm, we focus our evenings to be Christ-centered, relationship building, relaxing, and fun! Women of the Word (Wow!) invites all ladies to attend our upcoming studies and events.
Canton Grace Brethren Church
6283 Market Ave. N.
Canton, OH 44721
Questions Call: 330-499-3818