Wow! Women of the Word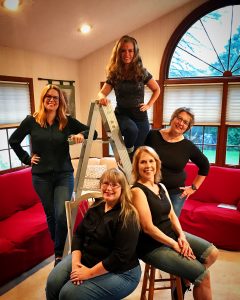 Women of the Word – Wow at Canton GBC – Check us out on Facebook.
Wow! is changing hearts, changing lives, one woman at a time!
Wow! Women of the Word is a women's ministry designed to be Christ-centered, relationship building, relaxing and fun! Jesus is at the center of all of our activities and building genuine friendships is a top priority. We have a regular weekly Wed. night Bible study that begins in early Sept. and ends in mid-June. We host many Wow! events through the school calendar year that provide extra opportunities to learn new skills, serve others in our church and community and just provide time to hang out! If you have any questions, call 330-499-3818 and we will get back to you!
Upcoming Study: Women of the Word are Wednesday's at 7:00pm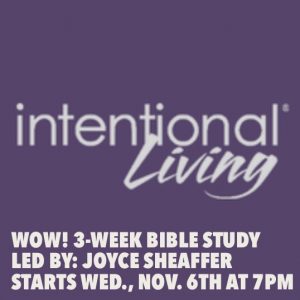 Women of the Word! upcoming Bible study will be "Intentional Living," taught by Joyce S., starting Wed., November 6th at 7pm.
As women, we have many roles to fill, many responsibilities. We are employees, homemakers, friends, coworkers, daughters, wives, moms, grandmothers, mentors, cheerleaders & teammates. Our lives are very busy and we are often on the go. But at the end of the day we want our lives to matter, our stories to be significant and to make a difference. What about that dream you've always had, but put it on the back burner? Ever feel like you need a life coach to figure it all out, to make your life purposeful? Instead of living on cruise control or bouncing haphazardly from one thing to the next, come learn to live intentionally and be inspired to live out God's purposes for your life.
We focus our evenings to be Christ-centered, relationship building, relaxing, and fun! Women of the Word (Wow!) invites all ladies to attend our upcoming studies and events.
Canton Grace Brethren Church
6283 Market Ave. N.
Canton, OH 44721
Questions Call: 330-499-3818