Wow! Women of the Word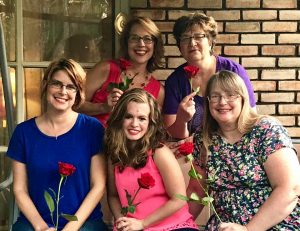 Women of the Word – Wow at Canton GBC – Check us out on Facebook.
Wow! is changing hearts, changing lives, one woman at a time!
Wow! Women of the Word is a women's ministry designed to be Christ-centered, relationship building, relaxing and fun! Jesus is at the center of all of our activities and building genuine friendships is a top priority. We have a regular weekly Wed. night Bible study that begins in early Sept. and ends in mid-May. We host many Wow! events through the school calendar year that provide extra opportunities to learn new skills, serve others in our church and community and just provide time to hang out! If you have any questions, call 330-499-3818 and we will get back to you!
Next Study:
Every Wednesday at 7pm, we focus our evenings to be Christ-centered, relationship building, relaxing, and fun! Women of the Word (Wow!) invites all ladies to attend our upcoming studies and events.
Next: "The Women of the Word! would like to invite ALL ladies to our 'Intro to WoW!' kick-off on Wed., Sept. 6, 7:00 p.m. We will be giving a fun overview of an engaging year of Bible studies, outreaches, and lovingly designed outings to help you as you strive to know Jesus, love Him and share Him in 2017-2018! We will be looking for you!"
Next Bible Study: ALL ladies are invited to join us on Wed., Sept. 13 at 7pm for the first session in our newest 7 week, DVD Bible study, "The Gospel of Mark: the Jesus We're Aching For," by Lisa Harper. "Throughout his account, Mark unveils a Jesus of unparalleled power and authority but also a Jesus of humility and love. And while this Jesus invites each of us into a greater story through his teachings, He demands we come as active participants. We must acknowledge Him, seek salvation in Him and follow Him wherever He leads." Member guides are available at Lifeway for $12.99. Please plan to come, to invite a friend and join us as we follow Jesus!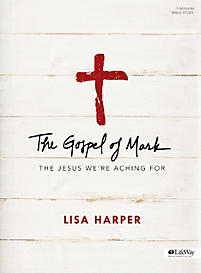 Canton Grace Brethren Church
6283 Market Ave. N.
Canton, OH 44721
Questions Call: 330-499-3818