Wow! Women of the Word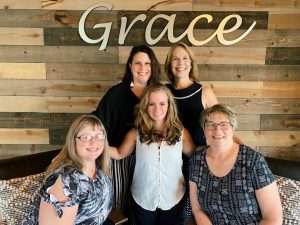 Wow! is changing hearts, changing lives, one woman at a time!
Wow! Women of the Word is a women's ministry designed to be Christ-centered, relationship building, relaxing and fun! Jesus is at the center of all of our activities and building genuine friendships is a top priority. We have a regular weekly Wed. night Bible study that begins in early Sept. and ends in mid-June. We host many Wow! events through the school calendar year that provide extra opportunities to learn new skills, serve others in our church and community and just provide time to hang out! If you have any questions, call 330-499-3818 and we will get back to you!
Current Study: Women of the Word are Wednesday's at 7:00pm
Women of the Word! Next 3-week Bible Study starts Wednesday, February 23rd at 7pm. Led by Joyce S.
Renewing : Hope, Strength, & Friendship
"Life has been full of unexpected and unwanted, exhausting twists and turns in the last two years. Hope for return to normalcy often feels hard to come by. We may be left feeling exhausted physically and mentally and at times lonely, unable to connect with people in the way that we would like to connect. We may be struggling to keep our heads above water, all the time fighting off factors from within and without. And at times we may struggle with holding onto hope in general.  In this bible study we will explore what the bible has to say about renewing our hope, our strength and our friendships."
Women of the Word!
Canton Grace Brethren Church
6283 Market Ave. N.
Canton, OH 44721
Questions Call: 330-499-3818