"Invaluable Perspectives on Life" – August 29th, 2018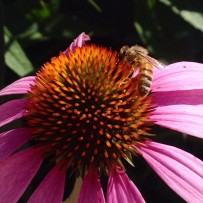 Dear Church Family,
One of the most underrated obstacles that we face is discouragement. When we are discouraged we lose heart, we want to quit, and we lose the enthusiasm that is necessary to perform with excellence. We all have been discouraged and long to spend as little time in that condition as possible.
This Sunday morning we will be looking at some perspectives that will help us to not lose heart. The message is from 2 Corinthians 4:16-18. The title is "Invaluable Perspectives on Life." Other verses that will prepare you for our time in God's Word are Psalm 138:3, I Corinthians 3:13-15, and II Kings 6:14-17. Each one of those 3 passages illustrates a perspective that we will look at on Sunday.
May the Lord encourage your heart today as you seek to serve Him. God bless you and have a great day!
In Light of His Grace,
Pastor Joe