"When God Doesn't Make Sense" – March 15th, 2023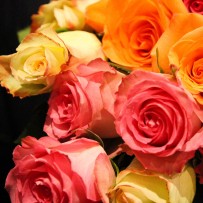 Dear Church Family,
Who doesn't enjoy figuring something out? It must be part of human nature, something that God planted deep inside of us. Yet God loves to hide what He is doing as well. Proverbs 25:2 says, " It is the glory of God to conceal a matter, but the glory of kings is to search out a matter." This is a major reason why God does not always make sense.
On Sunday we will be studying Matthew 17:9-13. The title of the message is "When God Doesn't Make Sense." Other verses that will prepare you for our time in His word are Deuteronomy 29:29, Malachi 4:5-6, and Luke 24:18-26. I pray that you are encouraged by Sunday's message. The contemporary service will also celebrate the baptism of 2 people as part of the worship service.
May God bless you as you walk by faith following Him.
In His Matchless Grace,
Pastor Joe