"The Most Important Relationship" – September 7th, 2022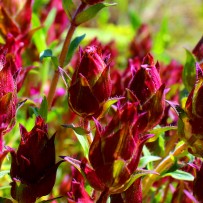 Dear Church Family:
Relationships are rewarding, tricky and important. Some relationships are more important to us than others, but every relationships has value. Even Jesus demonstrated that some relationships are extra special to Him.
On Sunday morning we will be looking at Matthew 12:46-50. The sermon title is "The Most Important Relationship." Other verses that will prepare you for our time in God's Word are Jeremiah 9:23-24, Matthew10:37, and John 17:3. May the Lord bless our time together this Sunday morning.
May the Lord give you wisdom to discern which relationships should be most important to you. God bless you and have a great day!
In His Matchless Grace,
Pastor Joe