"The Perils of Ministry: Part II" – March 2nd, 2022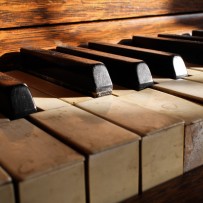 Dear Church Family,
When I  think of being a disciple of the Lord Jesus I think of Bible studies, prayer, Scripture memory, serving others, fellowship, using my spiritual gifts, and sharing the gospel of grace to those who don't know Him. I generally don't think of the potential cost and dangers of being identified with Jesus. That is part of being His disciple.
On Sunday morning we will take a final look at "The Perils of Ministry: Part II." Our text is Matthew 10:19-21. Other verses that will prepare you for our time in His word are Exodus 4:12, John 14:26, and I John 2:19. I am looking forward to sharing with you the heart of the Lord on Sunday morning.
May you show yourself to be a good disciple of Jesus today and every day. God bless you and see you on Sunday!
In His Matchless grace,
Pastor Joe