"Eyes That Can See" – January 12th, 2022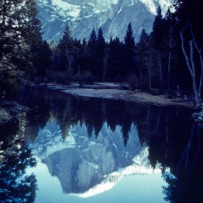 Dear Church Family,
It's quite difficult to know why we respond to some of life's circumstances by trusting in the Lord and others by wavering, doubt, and double-mindedness. Genuine trust in the Lord is a beautiful thing that makes life so much easier.
On Sunday we will be looking at Matthew 9:27-30. The sermon title is "Eyes That Can See." Other verses that will prepare you for our time in God's word are Micah 7:18, Romans 4:20-21, and I John 5:14-15. I am looking forward to being with you in God's presence on Sunday morning.
May the Lord strengthen your faith for whatever comes your way. God bless you and have a wonderful day!
Because of Jesus,
Pastor Joe