"Navigating Life's Storms" – November 3rd, 2021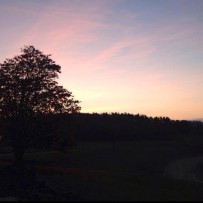 Dear Church Family,
Life throws unexpected curveballs to all of us. Life is flowing pretty smoothly over a period of time and then the storm hits. How do we navigate life's storms!
On Sunday morning we will be looking at Matthew 8:23-27. The title of Sunday's message is "Navigating Life's Storms." Other verses that will prepare your heart for this uplifting time in God's word are Psalm 80:14-19, Psalm 89:8-9, and Isaiah 43:1-2. As always I am eagerly looking forward to sharing with you gems from God's word.
May you lean on the One who is always in control of every facet of life. God bless you and have a wonderful day!
Because of Jesus,
Pastor Joe