"God's Help For Our Weakness" – Aug. 4th, 2021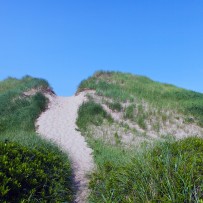 Dear Church Family,
We all have our weaknesses. It is part of the human condition. Sometimes we are unaware of our weaknesses. Other times we are painfully aware of our weaknesses. We can struggle with anger, pride, a lack of confidence, lust, an uncontrolled tongue, impatience, and the list goes on and on.
On Sunday morning we will be looking at a classic text. The passage is Matthew 7:7-11. The title of the message is "God's Help For Our Weakness." Other verses that will prepare you for our time in God's Word are Isaiah 49:15, Ephesians 6:18, Colossians 4:2. I trust that you will be blessed by our time together.
Our last summer picnic will be Sunday at 12:30. It should be a great day! Until Sunday may you enjoy sweet fellowship with Jesus!
In the Palm of His Hand,
Pastor Joe