"The Lord's Prayer: Part II" – May 19th, 2021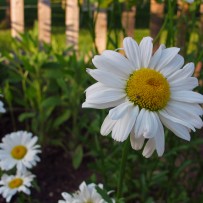 Dear Church Family,
There is nothing like coming into the presence of Almighty God and talking to Him as if we were face to face with Him. It is a humbling and rewarding dynamic of the Christian life. It certainly is a spiritual discipline worth working on and learning about.
On Sunday we will be looking at Matthew 6:10. The title of the message is " The Lord's Prayer: Part II." Other verses that will prepare you for our time in God's Word are Psalm 2:6-10, Revelation 11:15, and Job 1:20-21. I am anticipating God's good Hand upon us as we worship together and hear from Him through His Word.
May you enjoy the glorious weather and spending time in prayer with our glorious Lord. Have a blessed day!
Because of Jesus,
Pastor Joe