"Happy are the Sad" – October 21st, 2020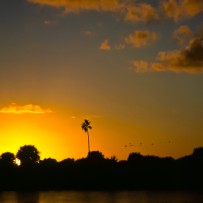 Dear Church Family,
We are a " feel good" nation. We love to feel good about ourselves, our families, and our lives in general. We are opposed to anything that will stand in the way of our "pursuit of happiness." Do we really know, however, how to go about experiencing true happiness from the inside out?
This Sunday morning we will be addressing this very question. Our text will be Matthew 5:4. The title of the message is " Happy are the Sad." Other verses that will prepare you for our time in God's Word are Proverbs 17:22, Luke 6:25, and Jeremiah 23:29. May the Lord bless our time singing praises to His name and our time in His Word.
May the Lord also grant  you true inner delight as you walk with Him. God bless you and have a wonderful day!
In His Matchless Grace,
Pastor Joe