"The Inauguration of the King" – September 9th, 2020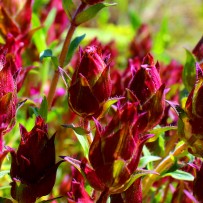 Dear Church Family,
Starting off well in any endeavor  is important. There are times that by God's grace we recover from a bad start, but that is not an advisable way to go. Starting well in a school semester, job, or vacation is in our best interest.
On Sunday morning we will be looking at the Lord's start in ministry. Our passage is Matthew 3:13-17. The title of the message is " The Inauguration of the King." Other verses that will prepare you for our time in God's Word are Luke 19:10, John 8:29, and Isaiah 11:1. I trust that you will be blessed by our time together.
May you have the joy of starting well and finishing well in the game of life. Until Sunday, God bless you and keep your eyes on Jesus!
In His Matchless Grace,
Pastor Joe