"Let There Be Love" – June 3rd, 2020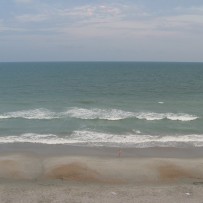 Dear Church Family,
I am so looking forward to seeing some of you on Sunday morning. We will meet with safety guidelines in place. Here is a summary of the guidelines with a more detailed explanation of the guidelines arriving in the mail soon
Canton Grace Brethren Church Reopening Guideline's.
Canton Grace is reopening for its public worship services on Sunday, June 7th for both the 9:00am and 11:00am services. The following are the guidelines that we will observe as we reopen:
·       6 feet social distancing will be practiced. Feel free to sit in all pews marked with green tape.
·       Feel free to wear or not wear a mask.
·       An usher will dismiss you one family at a time after the worship service.
·       The church will be cleaned and sanitized before, between, and after the two services.
·       There will be no Sunday School, Children's Church, or nursery during this first phase of reopening.
·       Feel free to contact us with your questions. Thank you for your patience during this challenging time.
Our morning message is from Romans 12: 9-10. The title of the message is "Let There Be Love." The following verses will prepare you for our time in God's Word:  2 Peter 1:5-7, I John 4:12, and Hebrews 10:24-25. Getting together is great, especially if we love one another.
May the Lord grant us an explosion of love as we reopen on Sunday morning. God bless you and have a wonderful day!
Because of Jesus,
Pastor Joe