"The Mother Who Wouldn't Let Go" – May 6th, 2020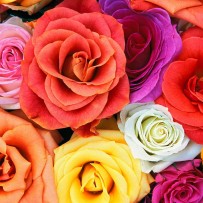 Dear Church Family,
People ask me about how the virus has influenced my day to day schedule. I usually answer that I'm not doing different things, but I am doing things differently. I have never preached to a laptop computer before, or had meetings on Zoom before, or visited so many people via the phone before. The same things are being done in different ways.
In Ephesians 2:10 Paul writes, " We are His workmanship in Christ Jesus to do good works that God has prepared in advance for us to do." We are God's craftsmanship. He is crafting us so that we can do good works that He planned for us to do before we were ever created. Those good works include thing that He wants us to do despite the virus. Keep on doing good works, in perhaps different ways, that God has prepared for you to do.
Be a Blessing Today,
Pastor Joe