"Core Value #1 – Worship" – March 5th, 2020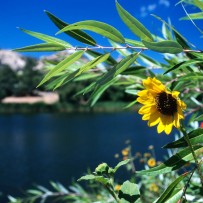 Dear Church Family,
What we value or is important to us ultimately determines how we live life on a daily basis. This is true of an individual, a business, or a church family. The name given to these priorities is "core values."
For the next 5 weeks we will be looking at the 5 core values of Canton Grace Church. Sunday's message title is "Core Value #1 – Worship." A few verses that will prepare you for our time in God's Word are Luke 10:38-42, Matthew 6:24, and John 4:21-24. I am looking forward to starting our 5 week core value series on Sunday.
On Sunday evening at 7:00 we will celebrate what the Lord has done at Canton Grace during our Moving Forward Meeting. Everyone is welcome. Until Sunday may your life be a continual fountain of worship to our Lord. God bless you and have a great day!
Because of Jesus,
Pastor Joe