"The Ultimate Pursuit" – December 4th, 2019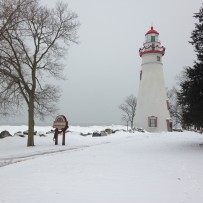 Dear Church Family,
There are many goals and accomplishments that we pursue. We pursue wealth, happiness, and fulfillment. We chase after peoples' approval, love relationships, and a sense of belonging. The ultimate pursuit of any follower of Jesus Christ, however, should be to become more like Him.
On Sunday morning we will be looking at Philippians 3:10-16. The title of the sermon is "The Ultimate Pursuit." Other verses that will prepare you for our time in God's Word are 2 Corinthians 3:18, James 1:2-4, and Romans 8:29. Make no mistake about it, God is fully committed to transforming us little by little into the image of His Son, Jesus.
May you experience His transforming work in your lives today and every day until the Lord returns for His people. God bless you and have a great day!
Because of Jesus,
Pastor Joe