"Giving Up Everything for Jesus" – November 27th, 2019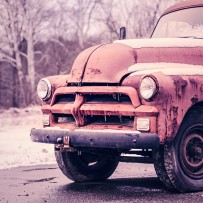 Dear Church Family,
We have heard people say, " I would give anything if I could…" You fill in the blank. However, there really aren't many things that we would be willing to receive if it cost everything.
On Sunday we will be looking at Philippians 3:4-9. The title of the message is "Giving Up Everything for Jesus." Other verses that will prepare you for our time in God's Word are Daniel 4:28-30, Luke 19:8-10, and I Corinthians 1:26-31. This autobiography of Paul's mirrors the biography of all who belong to Jesus.
Have a wonderful Thanksgiving as you celebrate the One who is worth everything that we have and are.
With Much Thanksgiving,
Pastor Joe