"The Rewards of Humility" – October 2nd, 2019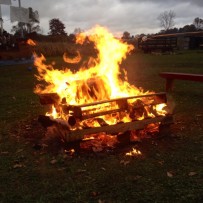 Dear Church Family,
Discerning whether something is worth doing or being is an important decision that we all make on occasion. Is it worth my effort to spend time with the Lord each morning? Is it worth getting to bed early and missing my favorite shows? Is it worth being a man of high integrity in the work place? The list goes on and on. Which raises the question, " Is it worth being truly humble by not promoting myself, sacrificing myself for the good of others, and submitting to God's will and not my own?"
On Sunday we will be looking at Philippians 2:9-11. The message title is " The Rewards of Humility." Other verses that will prepare your heart for our study are Hebrews 1:4, Hebrews 2:9, and Matthew 28:18. Thank you for reading these verses and preparing your heart for our time in God's Word.
May you walk humbly with our God today and always. God bless you and stay close to Jesus!
In His Matchless Grace,
Pastor Joe