"Attitude is Everything" – October 16th, 2019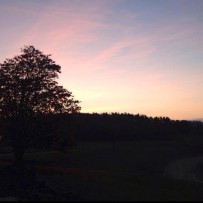 Dear Church Family,
What can help us become a better spouse, a better parent, a better employee, a better friend, and a better follower of the Lord Jesus? There aren't too many virtues that can answer that question positively. One virtue that fits that description is having a good attitude.
On Sunday morning we will be looking at Philippians 2:14-16. The title of the message is "Attitude is Everything." Other verses that will prepare you for this wonderful passage are I Kings 21:1-4, Job 1:20-22, and Proverbs 17:22. I anticipate an enjoyable time together in God's Word.
May you rise above the circumstances of your life with an attitude that pleases Him. God bless you and have a great day!
In His Matchless Grace,
Pastor Joe