"Humility at Its Best" – September 25th, 2019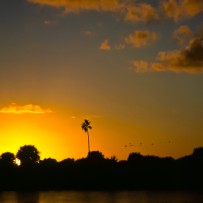 Dear Church Family,
Seeing the best of anything is a treat. For instance, seeing the best figure skater in the world is a privilege. Seeing the most beautiful mountain in the world is magnificent. Seeing the best opera voice in the world perform live can send chills down the spine of anyone watching and listening. The same can be said of seeing any godly virtue on display.
On Sunday we will be examining the classic passage, Philippians 2:5-8. The title of the message is "Humility at Its Best." Other verses that will prepare you for Sunday's message are Luke 14:11, Numbers 12:1-3, Matthew 18:1-4. I am looking forward to sharing about the greatest example of humility that this world has ever known.
On Sunday evening the short term mission team that went to Canada will be sharing about their trip this summer. As a participant in that trip, I can tell you that is should be a great evening. Until Sunday, may you please the Lord by walking humbly with Him.
In His Matchless Grace,
Pastor Joe