"Tough Love for Those We Love" – July 3rd, 2019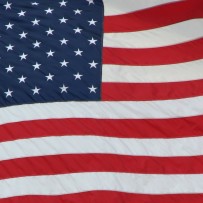 Dear Church Family,
There are some things in life that are necessary but not pleasant. Few people love going to the dentist, but it is absolutely necessary. Not many people slap other people a high five when their doctor suggests a colonoscopy. Not do we get excited about taking a sick child to the doctors though it is what is very much needed. Expressing tough love is not on most peoples' list of favorite things to do, but it can be a crucial action that we take.
On Sunday morning we will be looking at 2 Corinthians 12:19-13:4. The message title is " Tough Love for Those We Love." Other verses that will prepare you for our time in God's Word are Hebrews 12:5-6, I Corinthians 5:6, and Philemon 8-12. I am looking forward to sharing this important message with you on Sunday.
Until then, enjoy your Fourth of July and love others as you are loved by Jesus.
Because of Him,
Pastor Joe