"Influencing Others for Jesus" – June 26th, 2019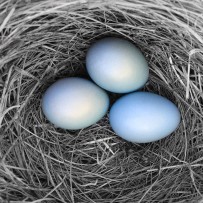 Dear Church family,
Influencing other people positively for Christ is the heart desire for anyone who knows and loves the Lord. We want others to enjoy the benefits of knowing Him now and for all eternity. That raises the question, "What are some ways that we influence others for the Lord Jesus?"
On Sunday morning during the 9:00 am service we will be answering that question. The message title is "Influencing Others for Jesus." Our text is Colossians 4:2-6. Other verses that will prepare you for our time in God's Word are Matthew 5:16, Psalm 51:12-13, and Acts 1:12-14. I am looking forward to sharing God's Word with you on Sunday morning. A baptism service will be the highlight of our 11:00 am service. It should be a wonderful Lord's day.
May you influence believers and unbelievers alike to love the Lord Jesus. God bless you and have a wonderful day!
In His Matchless grace,
Pastor Joe