"The Family that Serves the Lord" – May 8th, 2019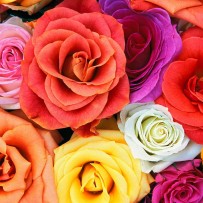 Dear Church Family,
"Something for everyone" is a slogan that many companies utilize in order to heighten interest in their products or services. It is difficult to fulfill, but that doesn't prevent a company from making that promise. I would like to make that promise for Sunday's Mother Day message. Although it is especially for mothers, I believe that Sunday's message has something for everyone.
The title of the message is "The Family that Serves the Lord." Our text is Joshua 24:13-15. Other verses that will prepare you for our exposition of this wonderful passage are Ezekiel 14:1-5, I Samuel 12:19-23, and Deuteronomy 8:11-14. I am excited about our time together as we worship the King and honor our dear mothers and caregivers.
On Saturday we will bless our community with a Mother's Day car wash from 10:00 to 1:00. Please pray for this outreach. Until Sunday, may you enjoy your love relationship with Jesus!
Because of Him,
Pastor Joe