"Experiencing the Power of Christ" – May 29th, 2019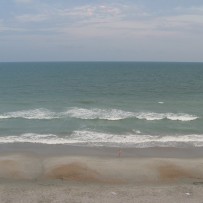 Dear Church Family,
All followers of the Lord want to experience His power in their lives. It may be the power to overcome temptation, the power to hang in there at a job, or the power to see changes in a loves one's life. The power of Christ is desired for these and so many other situations in life.
On Sunday morning we will be looking at one of the most helpful passages in the New Testament. Our text is 2 Corinthians 12:7-10. The title of the message is, "Experiencing the Power of Christ." Other verses that will prepare you for our time in God's Word are I Corinthians 2:3-5, 2 Corinthians 13:4, and Philippians 3:10. I am very much looking forward to sharing this message with you on Sunday.
We also will celebrate our graduates from high school. It should be a great day! Until Sunday, may you experience the power in Christ to live for Him.
In His Matchless Grace,
Pastor Joe