"Fighting False Teaching" – April 24th, 2019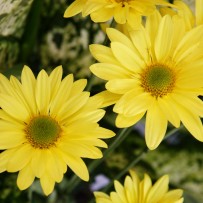 Dear Church Family,
There are a number of vitally important things in life. It's important to love and be loved. It's important to persevere and to learn from the hard times. It also is important to know yourself and to operate in one's areas of strength and not weakness. There may be no area of life that is more important than to know and to live in light of the truth. Without truth we are living in a dream world and will make numerous costly choices.
On Sunday we will be looking at 2 Corinthians 11:12-15. The message title is "Fighting False Teaching." Other verses that will prepare you for our time in God's Word are 2 Thessalonians 2:9-10, Acts 20:30-31, and Jude 4. I am looking forward to sharing truths from God's precious Word with you on Sunday morning.
Be sure to remember the time of your photo appointment for the church directory. If I don't see you before Sunday, may you love and walk in God's truth.
In His Matchless Grace,
Pastor Joe