"I've Got Authority, Now What?" – March 13th, 2019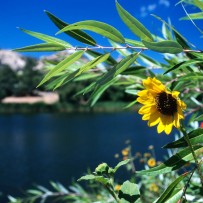 Dear Church family,
Order is a wonderful thing. Order in our life provides stability, peace of heart, direction, and a sense of purpose as we play our role in society, work, our family, and church. Without order life simply does not function properly. That is why it is essential that we exercise authority properly and submit to authority in our lives.
On Sunday we will be looking at 2 Corinthians 10:7-11. The message title is " I've Got Authority, Now What?" Other verses that will prepare you for out time in God's word are I Corinthians 4:18-21, Philemon 8-9, and Galatians 1:1. I am excited about sharing God's Word with you on Sunday.
May you experience God's peace and direction as you submit to His authority today. God bless you and have a wonderful day!
In His Matchless Grace,
Pastor Joe