"What Motivates God's People to Give?" – January 31st, 2019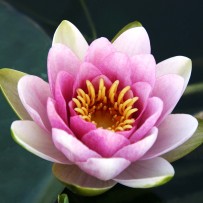 Dear Church Family,
We have enjoyed having our granddaughter with us for the past 10 days. It has been a great deal of fun and has increased our flexibility. It has also been a refresher course on what motivates a three year old. A motivated child is a happy child.
So too we are happier as adults when we are properly motivated to perform any task. This Sunday morning will be examining 2 Corinthians 8:8-11. The title of the message is "What Motivates God's People to Give?" Other verses that will prepare you for our time in God's Word are Philippians 2:6-8, I Timothy 6:17-19, and I Corinthians 16:1-3. It should be warm outside and warm in the sanctuary as we worship God together.
Both the adults and youth have Super Bowl gatherings on Sunday evening. It should be a wonderful day together. Until then, stay motivated to live for Jesus!
For His Sake,
Pastor Joe