"Opening Another's Closed Heart" – November 29th, 2018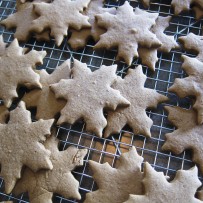 Dear Church Family,
Relationships can be rewarding and difficult. Years ago a teacher once was given this advice regarding how to deal with a problem relationship, " This best advice that I can give you is to move towards your problem." Though not easy to apply, that usually is very good counsel. What do we do when someone has closed their heart and affections towards us?
On Sunday morning we will be looking at 2 Corinthians 7:2-4. The message title is " Opening Another's Closed Heart." Other verses that will prepare you for our time in God's Word are Philippians 1:7-8, 2 Corinthians 7:14, and I Samuel 12:1-5. May the good Lord bless our time of worship together.
This Saturday from 1:00 to 4:00 Melinda and I invite the entire church family to our Christmas open house. We would love to have you stop in to our home. Until this weekend, may you stay open to others and especially the Lord Jesus Christ.
Because of Him,
Pastor Joe