"The Undeniable Fact: He Arose" – March 29th, 2018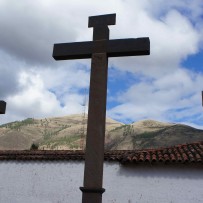 Dear Church Family,
We need to have proof in the important matters of life. For instance, we should have proof that a person is guilty or innocent of a crime. Proof is key when determining if a man or a women is marriage material. Finally, proof is important when we are considering what car to buy or what restaurant that we want to visit. Proof helps strengthen our faith in someone, something, or some event.
On Sunday we will be celebrating our Lord's resurrection from the dead. Our text will be I Corinthians 15:1-11. The message title is " The Undeniable Fact: He Arose." Other key verses that will prepare you for our time in God's Word are Acts 5:30-32, Isaiah 46:9-10, and Romans 6:1-7. There is nothing like preaching on Easter Sunday! I am looking forward to sharing God's Word with you.
At 10:00 am the entire church family will enjoy Easter breakfast together. Bring your appetite! I trust that you will be fed physically and spiritually on Easter. May God bless as you enjoy the resurrected Christ.
Because He Lives.
Pastor Joe