"Marriage in a Nutshell" – January 30th, 2018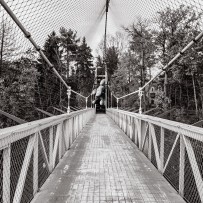 Dear Church Family,
The word "nutshell" is not used as often as it once was. The dictionary defines nutshell in this way, " concisely, in a few words, as in here is our proposal in a nutshell." It is one thing to concisely summarize a proposal, but it is another thing altogether to summarize the roles of a husband and wife in a successful marriage. That, however, is what the apostle Paul successfully accomplished.
On Sunday morning we will be examining Ephesians 5:30-33. The message title is " Marriage in a Nutshell." Other verses that will prepare you for our time in God's Word are Genesis 2:18-24, I Corinthians 6:15-17, and Matthew 19:2-6. Basic principles can have many diverse applications. The same is true of the marriage relationship. I am looking forward to sharing God's Word with you on Sunday morning.
Until then, may you stay close to your future groom, the Lord Jesus. God bless you and have a wonderful day!
In His Matchless Grace,
Pastor Joe