"How to Know if I am Spirit Filled" – January 11th, 2018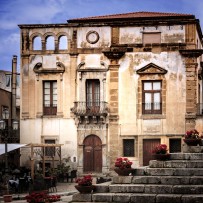 Dear Church Family,
Evidence is Important in many facets of life. For instance, it is important for convicting a person of a crime. Evidence is important when making a judgment about the character of a person. As Jesus said, " you will know them by their fruits." Finally, evidence is important when trying to find a new doctor, dentist, or financial advisor. Evidence gives us confidence, helps us to make choices, and tells us if we are on the right track.
This Sunday morning we will be looking at Ephesians 5:19-21. The message title is "How to Know if I am Spirit Filled." What evidence do I have that at any moment I am filled with the Spirit? Other verses that will prepare you for our time in God's Word are Psalm 47:6-8, Colossians 3:17, and I Peter 2:17-19. I am looking forward to continuing our series in Ephesians as some of the most practical themes in the book lie ahead of us.
May you be controlled by God's Spirit as you face the challenges of the rest of your week. Until Sunday, God bless you and have wonderful day!
In His Matchless Grace,
Pastor Joe